Professional Pet Grooming Services
Kamloops, British Columbia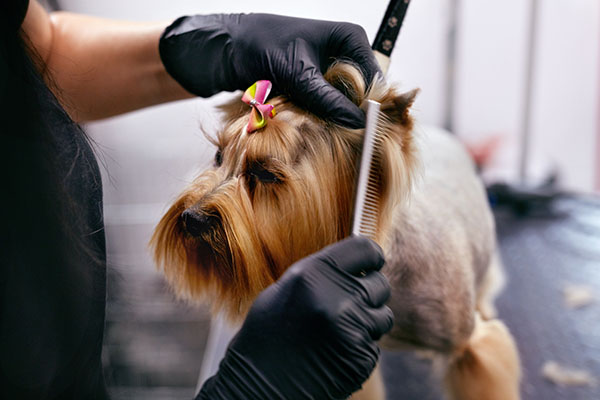 Our number one concern is always our furry friends' safety and well-being
We offer a relaxed, safe, calm atmosphere at all times for our clients. We do not use heat to dry pets off. Pet owners know that grooming is money well spent. When this is done by a professional, it can be very healthy to groom your dog.
Grooming your dog not only makes them look good, it gets rid of knots and matted fur that can cause discomfort. There are also opportunities to have skin and nail treatments. As long as this is done by a professional, then it can be very healthy to groom your dog.
Make an Appointment Today
Do not attempt to groom your dog yourself
Dog grooming is quite a specialized skill and those who practice it train for quite a while. Attempting to groom your dog yourself can result in cuts and injuries to your pet as well as nasty bites and scratches to you. It can also result in your dog receiving a very bad cut and looking quite awful for quite some time.
A piece of advice is to check out the professional dog groomer. A good dog groomer can make the difference between your pet enjoying the experience or suffering psychological damage. They should be able to find a cut suitable for your pet and administer it with a minimal amount of stress.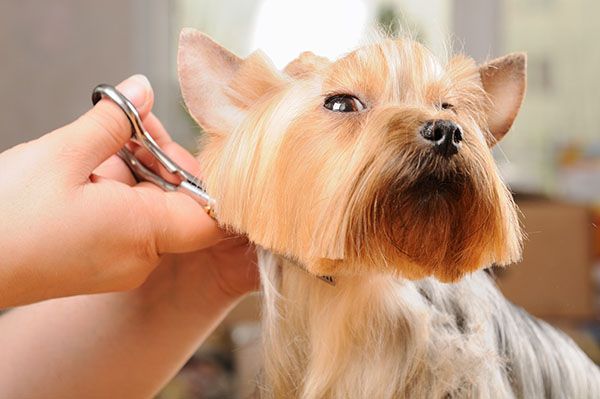 [fts_facebook type=page id=340996099267206 access_token=EAAP9hArvboQBAO6PZA69yWhtDHyJ9zZC7djUP7LybJ3ZC4Wy0es8ZAuNBV5SuzYoJIOZBqdKhsV50HacOt5t5plSoxqHZC0DLO81IDIfzltVXUZBnCqZAG2f841uZAlY4qYwP3yI5jfZBdZAAQzFxneTXxGovhLLHxdUuZATCPB733q7vRTY6wZAjMYHz posts=3 title=no title_align=left description=no show_media=bottom show_thumbnail=yes show_date=yes show_name=yes words=15 popup=yes grid=yes posts_displayed=page_only image_stack_animation=no colmn_width=310px space_between_posts=10px hide_comments_popup=yes]
Terra
They were wonderful. It was my dog's Oreo first time there and they were great with him. He can get scared with new people but they were really gentle and comforting to him. Also he was able to see me as they clipped his nails. They did a fantastic job with him. Will be going back there.
Burp
They do a great job grooming my dog! The best part is that my dog is not afraid to go there. I even thinks he might like it! Friendly staff as well
Lori
Staff are caring, and we have been very happy with the job they do each time we are there. Love the bandanas she comes home wearing!
Nancy
Great place to take your pets. They do nail trimming for dogs. The price is reasonable and service quick and professional.
Joy
They are so good with the dogs. She always comes home shiny, and happy.
BCM
I have a large dog and they do an excellent job on his hair every time. Also the drop in for nails anytime is great.
Krista
Just discovered this gem on the North Shore. Will definitely be going back. Quick friendly service and obviously love fur babies and very knowledgeable about what they do.
Maureen
I love K9 Designz. I bring both my rescue dogs in and they come home looking awesome and calm. I also brought my rescue cat in that is timid and a wee bit wild. Carly was incredible with her. Very knowledgeable and professional. Thank you All for really knowing what you do and feeling love for my precious pets. Totally Amazing!
Sally
Great place to take your furry friends. A really nice atmosphere. Animals are always so calm, as if they love being shampooed and clipped. And my pom looks awesome.
Mellissa
Great every time I go in! Always greeted with a smile, and they have a punch card program for nail clips!
Shara
Upon walking into the salon the atmosphere was pleasant. All pets looked to be relaxed and enjoying their experience. I brought my cat in to be shaved by Karly and was not disappointed! Not only did she remove all my cat's difficult mats but gave him an adorable little lion look. I would hands down recommend this place. Thank you so much!!